People worldwide were shocked when the 2018 story came out about a soccer team of boys trapped in a cave in Thailand. But for Trinity College Queensland student Scott Downman, it had a personal meaning.
Scott was no stranger to breaking news; he was a journalist in Australia and abroad. But it was after he left the industry that this story touched him and his family personally.
Before 2018, Scott and his family had been on a mission in the anti-trafficking space in Thailand. During the family's third trip to Thailand, they became involved with a group that trained local staff to identify "at-risk children" at risk of being trafficked.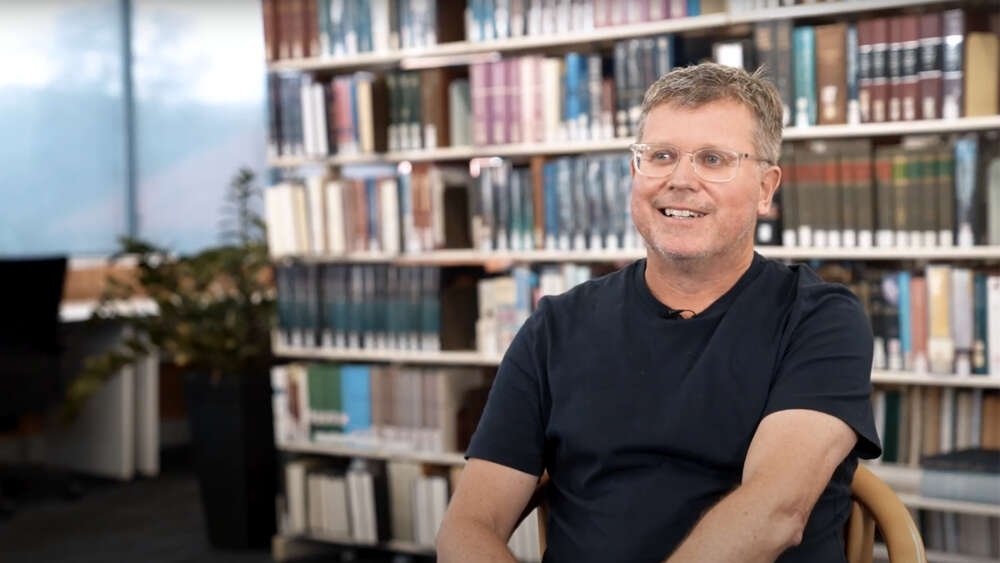 The staff would build programs around these children and teach them English, among other things.
By this time, Scott, his wife Chrissy, and his daughter Sariah had become experienced field workers.
"We came back to Australia in 2010 but continued to work with them from here," he says. "In 2015, a Burmese boy, Adul Samon, was identified as a candidate. He joined the program and started learning English."
Their daughter, Sariah, began sponsoring Adul's education.
Just three years later, Adul was on the boys' soccer team trapped in the Thai cave. It was the largest news story in the world and one in which Australia's rescue efforts would prove paramount.
Significantly, this young man was the only one of the trapped soccer players who could communicate with the rescuers. "With English, he learned through the program," Scott says.
Adul is now following his dream of becoming a doctor and is graduating high school in the US.
"Sometimes projects have legacies you can never imagine," Scott says.
Scott Downman's career began as a journalism cadet at The Gympie Times. After a year in London with Channel 4, he returned to Australia and worked with three newspapers.
While working for a Gold Coast Bulletin agency in Northern NSW, he spent much time with a Christian photographer.
"We became good friends, and his testimony eventually brought me to faith."
Scott and his family changed dramatically several years later by moving to Thailand to work with at-risk children who had grown up in poverty.
The family returned to Australia, and a future in Christian work seemed likely. Since Scott was not theologically trained, Bible college seemed like a good thing to do.
He completed an initial Bible school course before taking up a teaching position at the University of Queensland, where he taught journalism. In total, he taught for 15 years until July 2021.
However, the desire for further theological education was still there, and when he discovered Trinity College Queensland online, he was intrigued by their subjects exploring faith and practical experience.
"Faith and the Arts interested me mainly because I had worked in journalism and other creative spaces. I am fascinated by the intersection of creativity and faith."
Scott says he called Trinity because he had the chance to bring his degree to a degree and was hired.
He found a teaching style and a learning environment he loved at Trinity.
"It encourages critical thinking," he says. "It's a deeper learning and understanding."
"The way classes are taught is very student-oriented. You can talk about your beliefs and experiences and how they relate to what is being taught. And there's a sense of community that I like."
Scott says it's not hard to be on the other side of the podium, but there is pressure to be a good student! "I'm at an age when I'm not there to mess around."
What's next for Scott? He says he will remain open-minded and continue with his studies.
"At Trinity, you come into contact with different ways of thinking about the world and the Bible. It's a brilliant way to open your mind to God and what He wants you to do.